Nieuws
8 maart 2023
Artikel Veldhovens Weekblad:
1 januari 2023
The prestigious cooking club 'Culinaire Gilde Brabanconne' (CGB), situated close to the ASML facilities in Veldhoven, plans to host from 2023 onwards two English-spoken cooking evenings for expatriates in the Eindhoven area: both female and male participants are warmly welcomed. CGB has a fine professional cooking facility, a restaurant and bar currently used by 315 enthusiast members of the club, typically 18 participants per evening. Since we have still a few unoccupied evenings available the CGB decided to initiate - next to our regular cooking evenings in Dutch - also some English-spoken cooking events. We believe such evenings are for members a great networking opportunity as well as an enjoyable way to meet friends with similar interests. Also a nice opportunity for partners to have good time during a stay in the Netherlands!
Our monthly menus are prepared in cooperation with one of the teachers of the well-known Hotel Management School Maastricht.
Anyone interested in the above can reach out to Berry Kock for further information on the current availability of open positions on the envisaged evenings. Or alternatively simply experience a try-out at one of the Dutch-spoken evenings as long as English-spoken evenings are not yet available.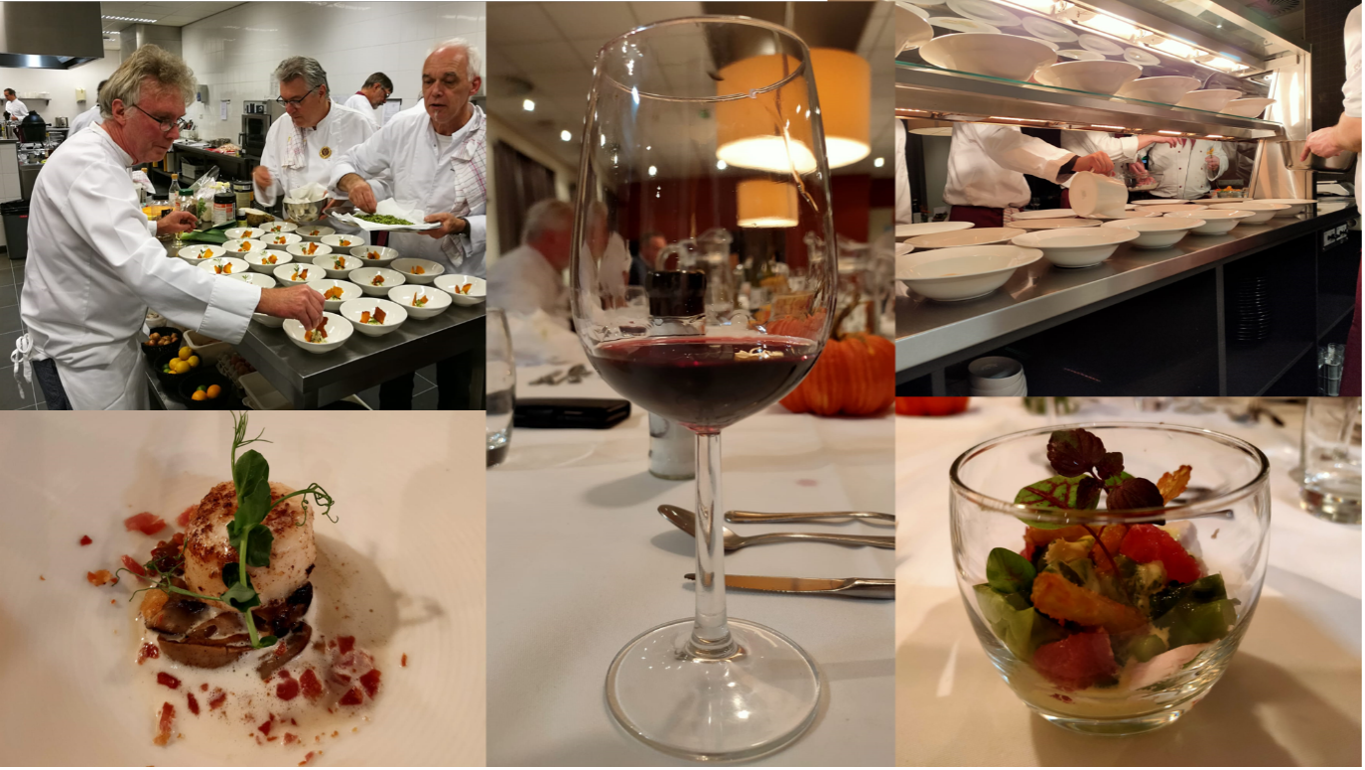 Contact information Berry Kock, chef 2nd Thursday, former expat: kock@planet.nl or phone: +31 6 2364 6006.
PDF-versie van het artikel kan je hier downloaden.
| | |
| --- | --- |
| Tuesday | January 31 |
| Friday | February 24 |
| Friday | March 31 |
| Wednesday | May 31 |
| Friday | June 30 |
| Monday | August 28 |
| Friday | September 29 |
| Tuesday | October 31 |
| Thursday | November 11 |
| Wednesday | December 20 |